Jon is a Wealth Manager and will bring with him a great deal of experience in the buzz area of Defined Benefit Pensions.
Jon advises clients on all aspects of their financial planning and brings in excess of 10 years of experience in the financial services sector.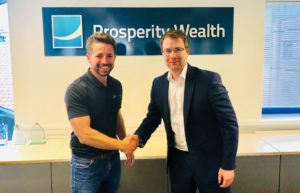 With his young family, Jon escapes by running, and has completed the New York, Barcelona and most recently, the Birmingham marathon in his adopted home town. He also states that one of his greatest ambitions is to complete an Iron Man event.
When asked to sum himself up in one sentence, Jon, who would be a Dentist if he hadn't committed to his career in financial services, says ' I am a hardworking, diligent, selfless individual who has a passion for Sheffield Wednesday and all things family'