Prosperity Wealth, independent financial advisers are extremely excited to be welcoming former Pensions Minister Steve Webb to our Quay House office at 10am on the 22nd May.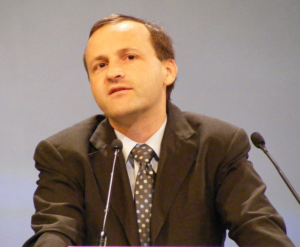 For lovers of all things pensions (like us!) this is a huge opportunity to listen to the thoughts of the man who brought about huge changes to pensions in the UK.
If anyone would like to attend the event then please get in touch with us via our website, Facebook or Twitter. To avoid disappointment, please let us know as soon as possible as numbers are limited.
One of our adviser team Phil Haden will be hosting the event, I'm sure you'll all be as keen to hear him speak as you will be to listen to Sir Steve!
The event has been promoted by the Express and Star: https://www.expressandstar.com/news/business/business-events/2018/04/27/pensions-experts-coming-to-brierley-hill/