Get involved!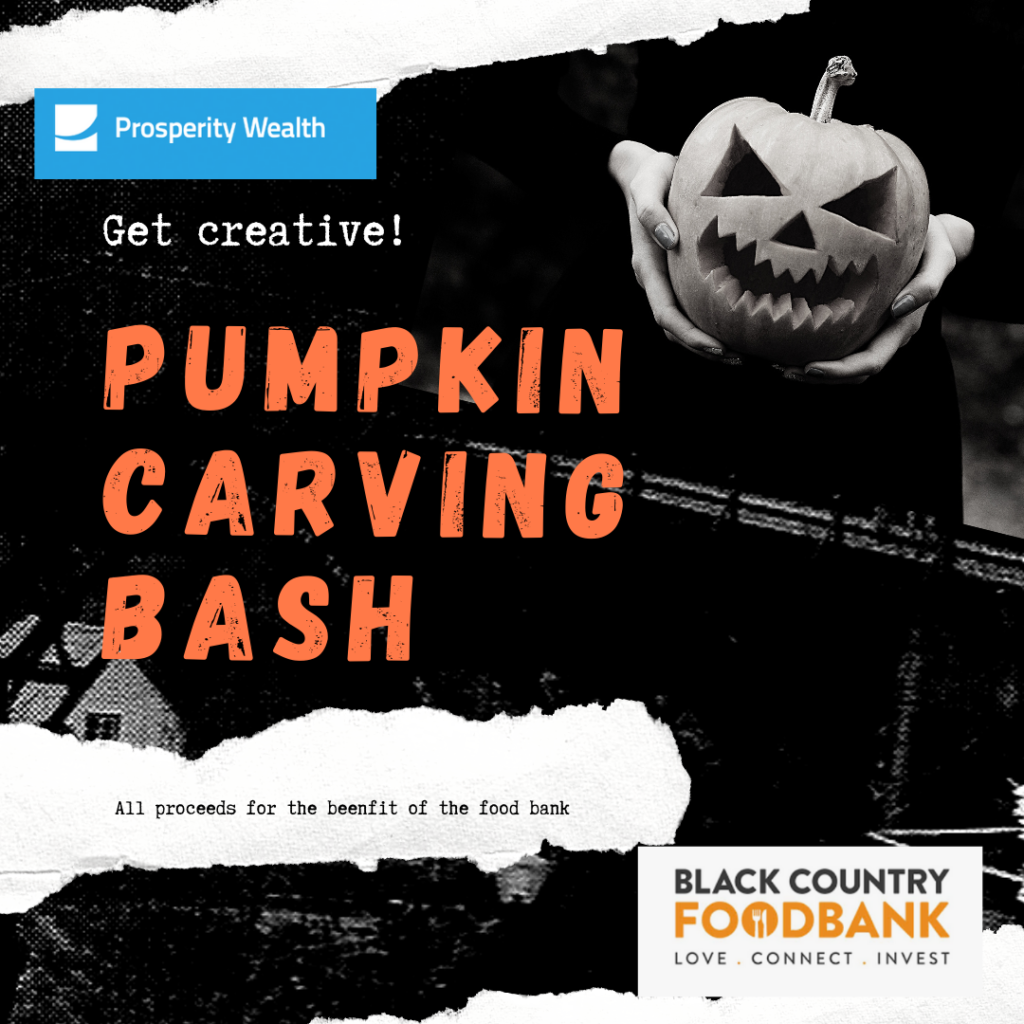 We've been trying to think of ways to raise some more money for charity and with Halloween fast approaching we thought we would come up with a little pumpkin carving competition.
If you fancy having a go all you have to do is carve your pumpkin into something creative and the best one will win a prize announced at the end of the competition.
Entry is £5 per pumpkin you carve, feel free to get your family involved.
Interested? If so, send a picture of you and your family members with your pumpkins to annabelle.brown@prosperitywealth.com - Annabelle'll also tell you how to get your £5 donation made as well.
Any questions, don't hesitate to get in touch.