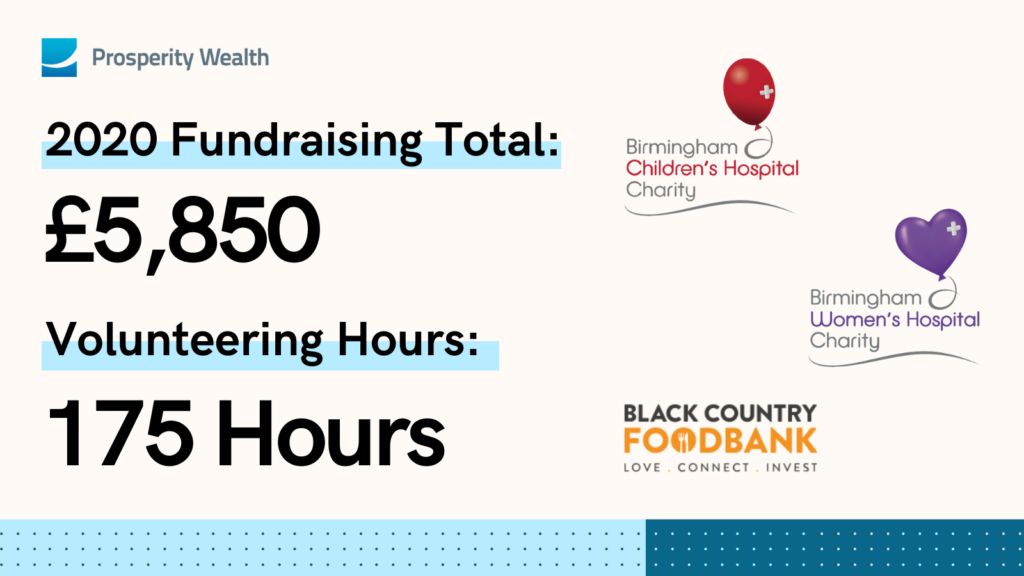 Our 2020 Fundraising Total
We're delighted to announce that the total amount we raised for charity in 2020 came in at £5,850 for the year. Thank you to all the companies and individuals that gave generously to help us reach this total.
Team Prosperity also managed to donate 175 hours of our time by volunteering at the Black Country Food Bank.
We of course want to continue our efforts this year, and have decided it would be a good idea to ask our followers whether they had any creative ideas about how we could fundraise in 2021.
Let us know what you think by emailing nick.adamthwaite@prosperitywealth.com - all ideas are welcome!