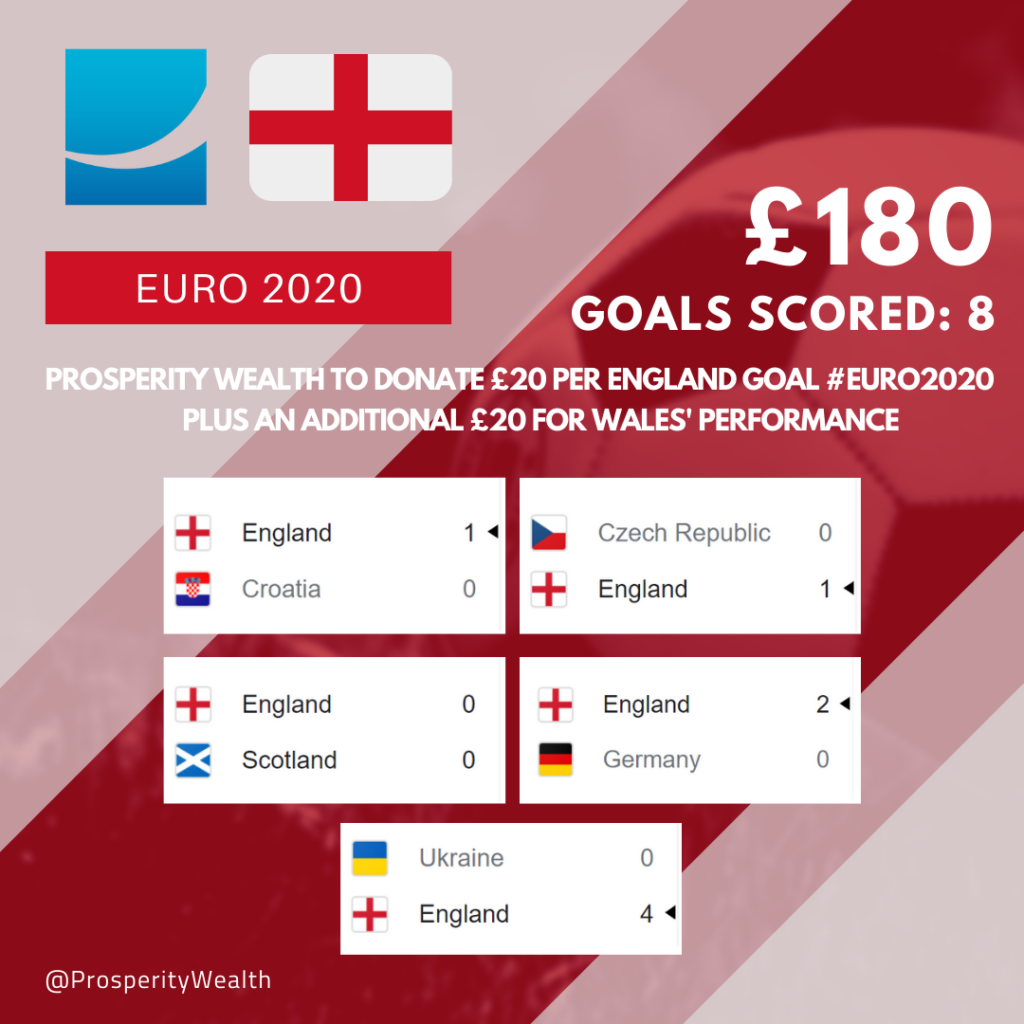 You may or may not have noticed... but England played football on Saturday.
I am, of course, joking.
The BBC reported that approximately 20.9 million people tuned in to watch England thrash Ukraine on Saturday evening, making it the most-watched live TV event of the year with 81.9% of the audience share. Combine this with the 5.2 million people that streamed the game via iPlayer and it's safe to say that it was a pretty big deal.
So while the whole country was basking in the delight of goal after goal hitting the back of the Ukrainian net, here in the Prosperity Wealth marketing team, we were taking a little bit of extra satisfaction from the knowledge that for each goal scored by England this tournament, the company will be donating £20 to the Black Country Food Bank.
Counting the added £20 from Mark Evans for the Welsh performance this tournament, we're on a current total of £180.
As we all know, there's at least one (and hopefully two) more games to go for England before this tournament comes to an end.
Keep those eyes peeled for another update later on this week... and fingers-crossed we're in for another goal-heavy performance by the boys with Three Lions on their shirt - it is for a good cause after all...